Networking With YourGames.TV – Together We Are Stronger.
To all the Streamers out there: We as an ever growing project have several ways in which we can support you and vice versa.
Our facts:
A website with daily 500+ Sessions, 400+ Users, 1.300+ Pageviews, 2.44 pages per session, 5.5 minutes average time spent

Top 10 Countries: 1. United Kingdom, 2. France, 3. Germany, 4. Portugal, 5. United States, 6. Russia, 7. Sweden, 8. Spain, 9. Norway and 10. Poland)
We host multiple Gameservers (currently Minecraft & CS:GO) and a Mumble server – more are planned
What we can offer you:
You will be featured on the upcoming and easily seen Networking page on our website, showcasing you with a picture as well as a short introduction to your stream with a direct link to it
Grow your channel – gain viewers and followers by being integrated into the 24/7 Recasts on our Channel, with a visible link to your Stream in the overlay
You will be included into our Twitch and Hitbox pages with your Nickname and Link (2nd position)
Get a section on our Mumble Server for you and your viewers
Write gaming related articles where you can advertise your schedule and Stream
If you want to be involved more: Positions as Editors, direct Streamers and more on YourGTV are possible as well
The requirements:
Your primary streaming language has to be English
You got to integrate a graphical badge into your overlays, so people find their way to your Twitch channel when seen in our Recasts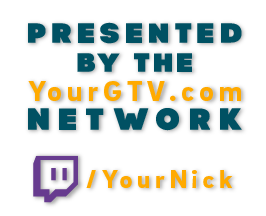 Put an image onto your Channel description (2nd position), and link it to our website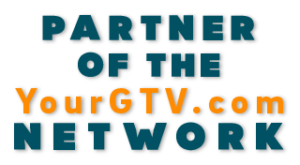 Send us the recordings of the Streams you want to have integrated into the Recasts (if you don't want to struggle sending it everytime, there would be another option as well)
To ensure the quality on our channel remains high and to make this system work, you have to stream in at least 720p (40 FPS strict) with a minimum video bitrate of 2.200 kbps – test your upload speed on speedtest.net

In case it should be lower, there is another option on how we could handle this – to record your stream simultaneously with other settings, than the ones you are streaming with
Host us as the Networking hub with your Channel, when you're not live – this way, you're giving the love back to all other members of the Network who are integrated into the Recasts
Should you be interested in Networking with us and attract more people, please provide a link to a previous broadcast you consider as a good example and tell us a bit about yourself. Any open questions will of course be answered as well. We will be glad to hear from you.