AMD's Senior Vice President and General Manager Scott Herkelman announced the Radeon RX-7000 release based on their RDNA 3 architecture in a tweet. The Launch is supposed to happen on November 3rd.
AMD already announced that the Radeon RX-7000 cards with RDNA 3 technology will be available this year: Yesterday, just two hours before NVIDIA CEO Jensen Huang announced the new GeForce Series, an exact date for the official launch of AMD's graphics cards has been set.
Join us on November 3rd as we launch RDNA 3 to the world! More details to come soon! #RDNA3 #AMD pic.twitter.com/oftq1Fjrgt

— Scott Herkelman (@sherkelman) September 20, 2022
AMD's Flagship Radeon RX 7900 XT
The Flagship of AMD will most likely be the Radeon RX 7900 XT. The card comes in a multi-chip design with a built-in Navi 31 and has 24 GB GDDR6 memory. Thus, it is one of the first graphic cards with the new Navi chips, which were manufactured with TSMC's 5nm technology. The installed Navi 31 chip contains six MCDs (Memory Control Dies) and a GCD (Graphics Compute Die). According to AMD, the performance of the RDNA-3 chips should increase by 50 percent per Watt compared to the predecessor silicons. It is expected to have 3 x 8-pin PCI-E power connectors and power consumption of 350 to 375 W in the reference design and 375 to 450 W in custom RX-7900-XT designs.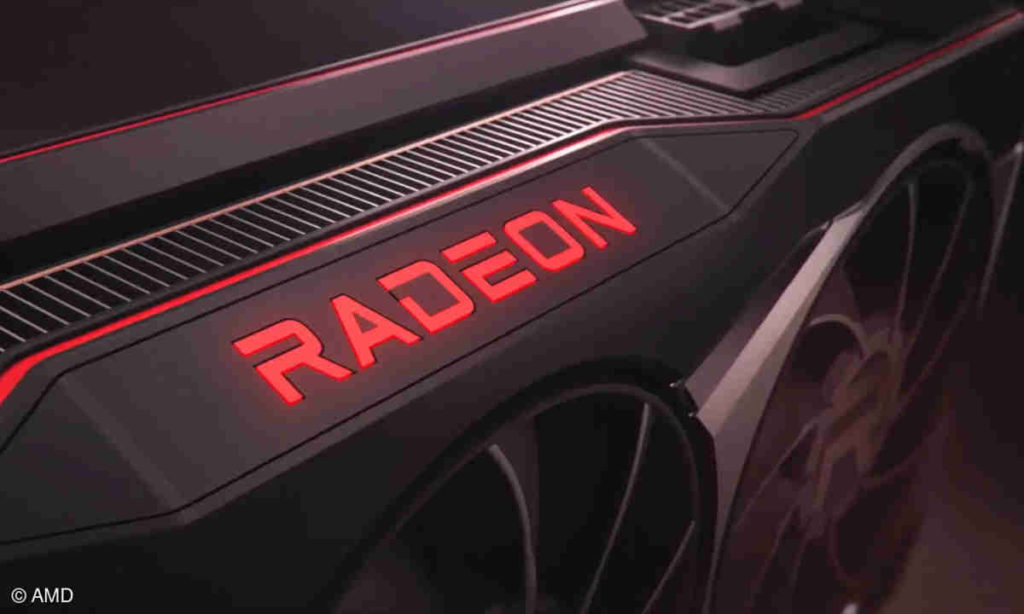 Optimal performance thanks to the latest RNDA 3 technology
According to AMD, the new cards will be significantly more energy efficient thanks to their RDNA technology. AMD says that the new Radeon RX 7000 series will feature RDNA 3, AMD's adaptive power management technology. This protects the GPU's components from consuming too much power by ensuring that only as much energy is used as is actually needed for optimal performance.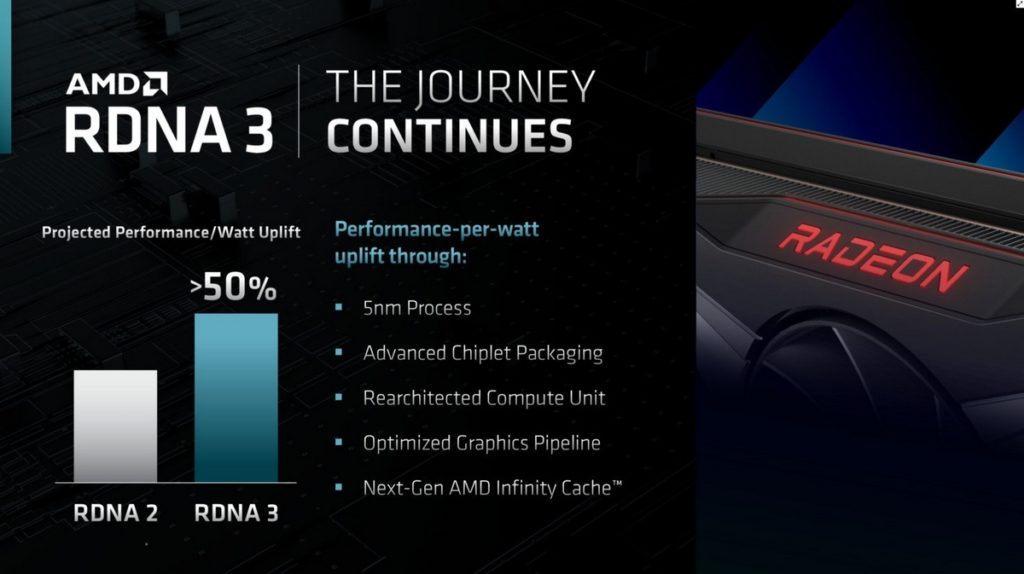 The Flagship RX 7900 XT would be a very nice addition to AMD's line up. Which other models of the Radeon RX 7000 series will end up appearing on the market remains to be seen by now.
What is your opinion about AMD's RDNA 3 technology? Feel free to tell us in the comments below.