Over Twitter it has just been officially revealed that Halo Season 2 for Paramount+ Went Into Production
The science fiction military TV show "Halo", which is based on the same video game franchise and premiered on March 24, 2022 on Paramount+, had already made a good start with the first season. Now it has been officially announced that Halo Season 2 for Paramount+ went into production. They released the news via Twitter with a shot that fills in both, cast and location, for the second season and very much lives up to the title of Paramount's post: The Spartans have landed – this time on Iceland.
The Spartans have landed in Iceland! #HaloTheSeries Season 2 starts production now. pic.twitter.com/XpdHevVbY3

— Halo on Paramount+ (@HaloTheSeries) September 14, 2022
In the picture, we see in front of a raging river actor Pablo Schreiber, who will play the Master Chief together with his fellow actors. The cast is smiling – the landing seems to be successful.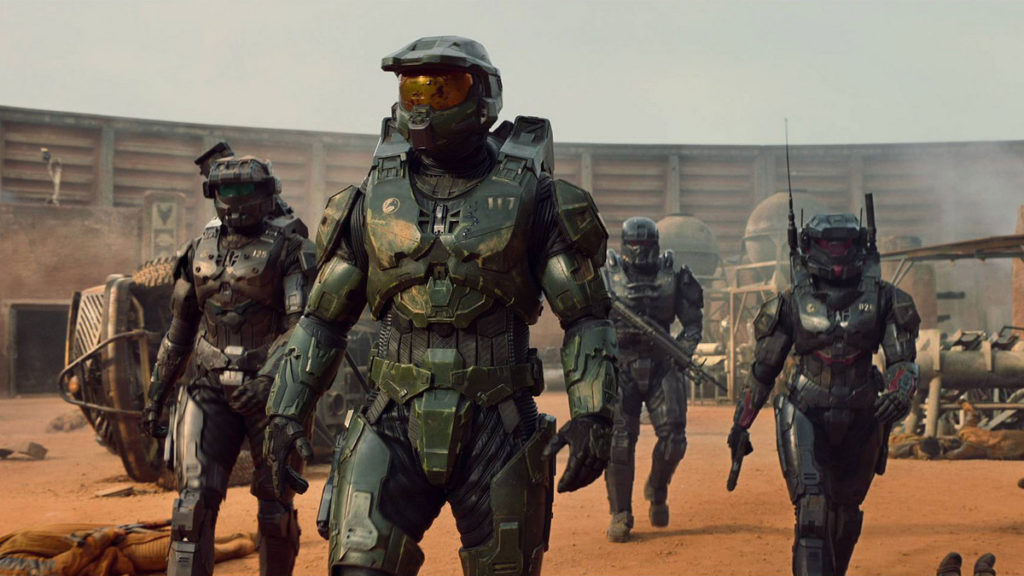 The news is met with great enthusiasm, not least by the broad gaming community, as the video game series is still very popular. Thus, the timing for a sequel from Paramount is perfectly chosen and attracts a broad target audience.
Those who don't know the TV show yet can get an impression by watching the official trailer of season one:
The science fiction military TV show is about an epic space conflict in the 26th century between the human race, the United Nations Space Command (UNSC), and the so-called alien theocratic empire Covenant. The two races are in a bitter war and there is a merciless trial of strength. On the front line, the Spartans are fighting for the UNSC. Really another great adoption of a video game, developed by Steven Kane and Kyle Killen.
Now we are looking forward to the ongoing production of Season 2, which hopefully brings us more news very soon. Perhaps there will be concrete Behind Scenes Shots, so we can take part a little more in their Iceland adventure.
Are you also a fan of the series and are you keen for a new season? Let us know in the comments below.